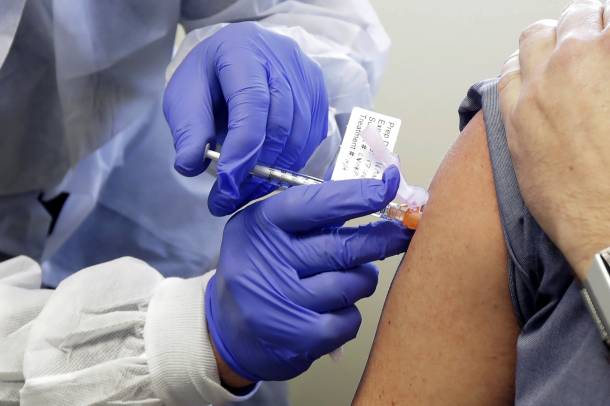 We're still months away from a coronavirus vaccine, although public health experts like Dr. Anthony Fauci have said one could arrive later this year, at the earliest.
However, a new poll reveals that the number of Americans who say they plan to get a coronavirus vaccine once they're actually able to is falling.
The assumption is that at least 60% of a population needs to get the coronavirus vaccine for it to have the desired effect.
---
Everyone is operating under the expectation right now that a coronavirus vaccine will be the thing that finally helps us move on from this pandemic so that we can start recapturing a bit of the normalcy we enjoyed pre-coronavirus. It's probably too much to expect us to return to the way things were in 2019 should a vaccine arrive later this year, on the early side of the range of an estimated release schedule that White House health advisor Dr. Anthony Fauci has been touting. But it will be a major breakthrough, nonetheless, towards bringing what we've all been living with for months to some kind of closure.
However, it won't be because of a vaccine, in and of itself. "It's not a vaccine that will save us," Harvard Global Health Institute director Ashish Jha explains. "It's vaccination." In other words, enough people actually have to take the thing for it to have a broad effect across the population. And there are actually some worrying signs regarding that prospect.
Today's Top Deals
Trending Right Now:
I can't believe how many people don't want a coronavirus vaccine originally appeared on BGR.com on Wed, 5 Aug 2020 at 16:18:03 EDT. Please see our terms for use of feeds.
http://feedproxy.google.com/~r/TheBoyGeniusReport/~3/TYhRYn3hXXc/