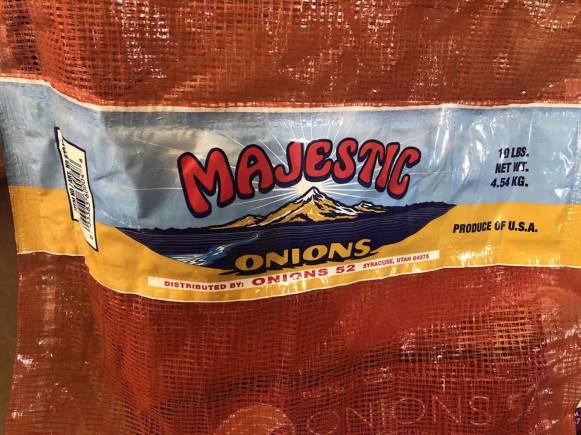 A Salmonella outbreak has been traced to an onion distributor that sells its products under a variety of brand names.
The onions are sold under store brands and other names, and cases have been confirmed in at least 34 states.
Hundreds of people have fallen ill from the onions and while no deaths have been reported, the CDC and FDA are urging anyone with potentially contaminated onions to throw them out immediately.
---
While you're doing your best to avoid coming down with a coronavirus infection, the CDC is warning of another kind of illness that is rapidly spreading due to contaminated foods. A Salmonella outbreak has been confirmed in at least 34 states, and the source of the outbreak appears to be onions.
The outbreak, which has resulted in around 400 known cases of infection, was traced to onions originating from Thomson International, Inc. Unfortunately, that company's onions are bought and resold under several different brand names, including store brands.
Today's Top Deals
Trending Right Now:
Salmonella outbreak leads to massive onion recall across the US – these are the brands to avoid originally appeared on BGR.com on Wed, 5 Aug 2020 at 15:08:27 EDT. Please see our terms for use of feeds.
http://feedproxy.google.com/~r/TheBoyGeniusReport/~3/_n_OOF1GUuA/