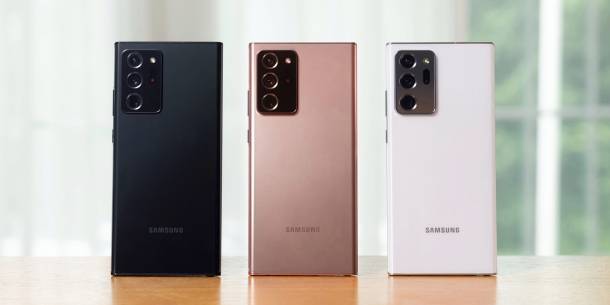 The Galaxy Note 20's plastic design is official, as Samsung confirmed during its Unpacked event that only the Galaxy Note 20 Ultra will have a rear glass panel.
The Note 20 features a few additional hardware compromises compared to the Note 20 Ultra that make the $999 price tag a tough sell.
Do not buy the plastic Galaxy Note 20.
---
Wildfires weren't done ravaging Australia when the US government killed a top Iranian military leader in early January just as news of an unknown infectious disease in China started making waves. 2020 was off to a horrible start. And the more time passed, the more fuel was added to the 2020 fire. The cancelation of life as we know it? 2020. Lockdowns and fear of imminent death? 2020 strikes again. A president who ignores the worst modern plague and boasts about taking unproven cures? 2020. Police brutality protestors met with even more brutality? More 2020. Bubonic plague? 2020. New ebola outbreaks? 2020. Grimes and Elon's bizarre baby name? 2020. Anti-maskers ? 1918, but also 2020. Massive, terrifying explosion in Beirut ? 2020.
With all that in mind, Samsung could not have been more on point with its Galaxy Note 20 announcement. The Galaxy Note 20 will feel so much cheaper in your hand than its $999 price tag because it's made of plastic. That's right, plastic. Is it 2014 again? Nope, it's just 2020.
Today's Top Deals
Trending Right Now:
Samsung wants you to spend over $1,000 on a smartphone made of plastic originally appeared on BGR.com on Wed, 5 Aug 2020 at 15:43:11 EDT. Please see our terms for use of feeds.
http://feedproxy.google.com/~r/TheBoyGeniusReport/~3/L028BsqQMMA/