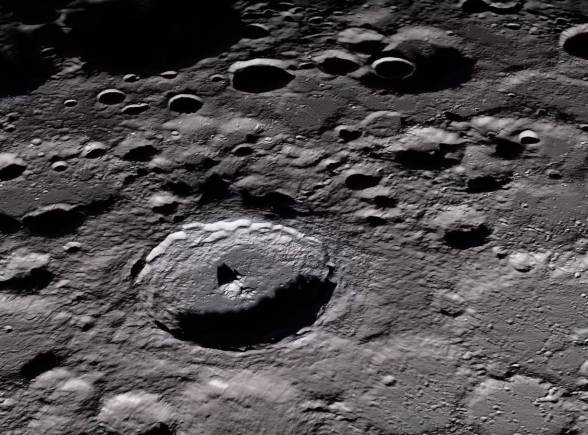 NASA wants to enlist private companies to build hardware that can gather lunar surface samples and prepare them for return to Earth at a later date.
The call for proposals requests that the hardware be capable of gathering and preparing the samples and then snapping a picture of them and beaming it back to Earth.
Companies will have weeks to come up with a proposal and hope that they are selected by NASA for a contract.
---
NASA has been to the Moon several times, and it's got the Moon rocks to prove it , but it wants more. Material from the Moon is precious, simply because there's so little of it that was brought back to Earth, and NASA thinks it has a plan to change that.
The US space agency is now asking the private sector to help it amass a whole bunch of lunar material . NASA believes that being able to collect and use resources found on the Moon is a big step toward doing the same on other planets, which will be a big deal as mankind begins to branch out in the solar system.
Today's Top Deals
AirPods Pro and AirPods 2 might not even be this cheap on Prime Day, but these deals are ending soon
Trending Right Now:
Netflix just released one of 2020's most controversial movies – and it's already banned in one country
NASA wants you to help collect Moon rocks originally appeared on BGR.com on Fri, 11 Sep 2020 at 22:39:53 EDT. Please see our terms for use of feeds.
http://feedproxy.google.com/~r/TheBoyGeniusReport/~3/sxLGKomah2o/