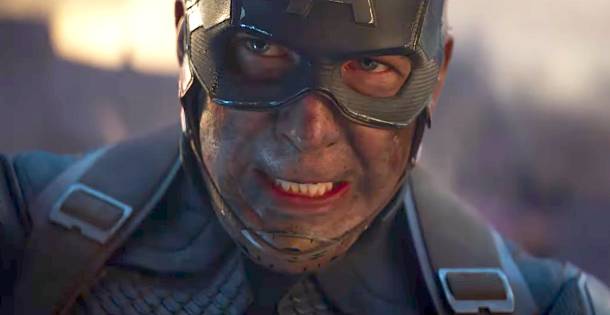 Marvel may have postponed its Phase 4 movies to 2021, but there's no shortage of rumors about the future of the MCU.
A trusted insider revealed that one of the most exciting Phase 4 films might get one of the best possible cameos in the MCU so far.
A less believable leak suggests an equally epic cameo for Doctor Strange in the Multiverse of Madness, one that many Marvel fans would appreciate.
---
Disney confirmed our worst fears earlier this week when it postponed Black Widow to May 2021 . It's not like it was a big surprise, considering that the novel coronavirus pandemic is hardly contained. Theaters are open but people aren't going to see new films, and Disney wants to make the most of Black Widow by giving it the theatrical debut it deserves. We were expecting another delay since recent rumors seemed to indicate a release on Disney+ might be out of the question. Disney then teased that the only Marvel production to hit its streaming service this year would be WandaVision, with The Falcon and the Winter Soldier postponed to 2021. I speculated that Black Widow has to precede The Falcon and the Winter Soldier , as certain events in the film set up part of the action in the TV show. We'll have to wait and see whether those plot rumors were accurate, but it certainly looks like The Falcon and the Winter Soldier could end up being delayed as well.
WandaVision seems like it'll be the only MCU Phase 4 action we get to see this year, as it's unclear when Loki will launch. That's Marvel's third TV series that should have been completed this year, in time for an early 2021 release. But there's no shortage of Marvel rumors as work on the MCU resumes, and now there is a wild new rumor about one of the biggest movies of MCU Phase 4 that I desperately want to be true.
Today's Top Deals
Today's top deals: Lysol spray, Clorox wipes, AirPods Pro and AirPods 2 discounts, $120 robot vacuum, big Anker sale, more
Trending Right Now:
I desperately want this wild Marvel rumor to come true originally appeared on BGR.com on Thu, 24 Sep 2020 at 12:06:41 EDT. Please see our terms for use of feeds.
http://feedproxy.google.com/~r/TheBoyGeniusReport/~3/6NlZlr5nXZk/