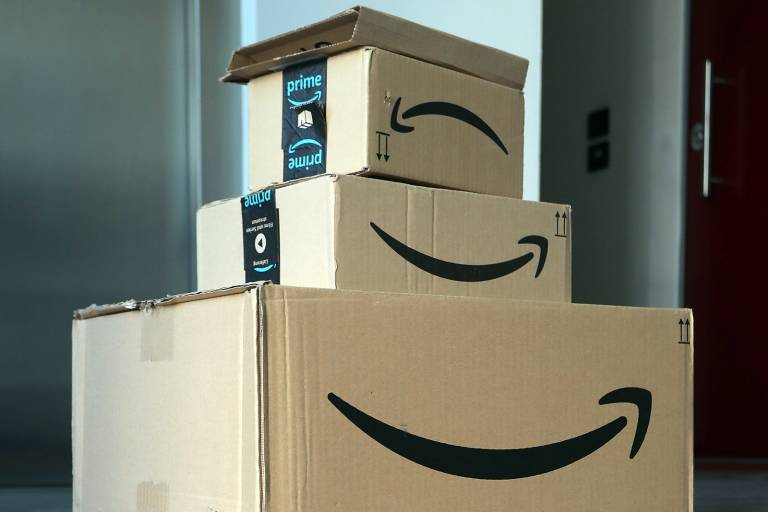 Prime Day 2021 is right around the corner, so it goes without saying that there are some truly impressive daily deals out there right now. That's the good news. But the bad news for some of you out there is that only Prime members can take advantage of the very best deals. Examples include $35 Blink Mini home security cameras on sale for $19.99, Blink Outdoor weatherproof cameras starting at $49.99 each instead of $90, a $60 Ring Video Doorbell that comes with a FREE Echo Dot for just $44.99, and so much more. You can check out all the best early Prime Day deals right here on Amazon , and you can also sign up for a free 30-day Amazon Prime trial if you're not already a member.
Other highlights in Thursday's big roundup include even more compact new TP-Link Kasa mini smart plugs for just $6.07 each, Amazon's white-hot Fire TV Stick 4K for $29.99 instead of $50 with the coupon code HELLOFTV (restrictions apply ), a used Ring Video Doorbell 2 for just $69.99, a truly insane deal that slashes the brand new YABER Pro V7 portable home theater projector from $600 to just $239.99, a best-selling Dser robot vacuum for only $79.99 instead of $160 with coupon code 6IPD84S5, sleek but rugged Tuff & Co iPhone cases for $15.99 in any size, an extremely rare discount on the newest Nest Thermostat , stunning diamond stud earrings that Amazon shoppers are obsessed with for only $59.90, a luxurious rainfall shower head on sale for only $15.11 if you're an Amazon Prime member, $20 off the new Proscenic smart air fryer we've been raving about, the #1 best-selling Roomba robot vacuum on Amazon for just $224.99, LED strip lights starting at $18.59, a huge one-day sale on drills and tool sets , a big Fitbit sale with prices starting at $59.99, deep discounts up to 40% off Amazon's best-selling bed sheets , great deals on Instant Pots and Instant Pot accessories , and more.
Check out all of today's best bargains below.
Price: $19.99
You Save: $15.00 (43%)
Buy Now
Price: $49.99
You Save: $40.00 (44%)
Buy Now
Price: Was $100, Now $44.99!
Buy Now
Price: $15.11
You Save: $5.88 (28%)
Buy Now
Price: $24.29
You Save: $2.70 (10%)
Buy Now
Price: $29.99
You Save: $10.00 (25%)
Coupon Code: HELLOFTV (by 6/15)
Buy Now
Price: $239.99
You Save: $60.00 (20%)
Buy Now
Price: $26.59
You Save: $1.40 (5%)
Buy Now
Price: $69.99
You Save: $30.00 (30%)
Buy Now
Price: $79.99
You Save: $80.00 (50%)
Coupon Code: 6IPD84S5 (by 6/12)
Buy Now
Price: $104.77
You Save: $25.22 (19%)
Buy Now
Price: $109.00
You Save: $20.00 (16%)
Buy Now
Price: $249.00
You Save: $55.00 (20%)
Buy Now
Price: $449.00
You Save: $150.99 (25%)
Buy Now
Price: $29.97
You Save: $6.03 (17%)
Buy Now
Price: $119.95
You Save: $20.04 (14%)
Buy Now
Price: $74.95
You Save: $15.04 (17%)
Buy Now
Today's Top Deals
Trending Right Now:
Today's top deals: Early Prime Day deals, $6 Kasa smart plugs, $20 Blink Mini cam, $15 luxurious shower head, Fitbits, more originally appeared on BGR.com on Thu, 10 Jun 2021 at 10:10:16 EDT. Please see our terms for use of feeds.
http://feedproxy.google.com/~r/TheBoyGeniusReport/~3/LC-_NKGKsFA/